26 days ago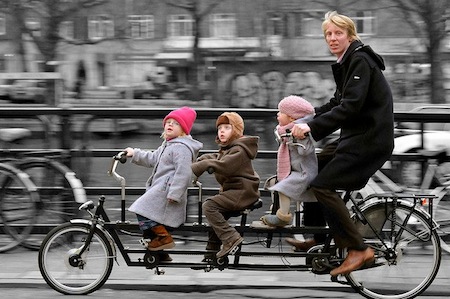 "Family outing on a Bike"
158 days ago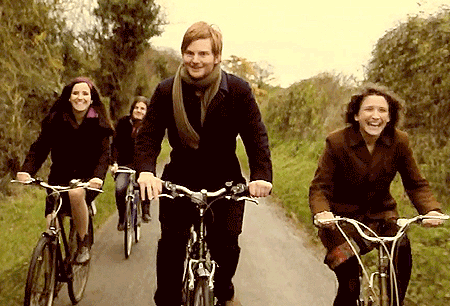 "A Girl Who Loves Her Smoke & Wine"
From the official promotional video for the music collective: The Flight Brigade.
"Making extensive use of borrowed bikes, friends equipment and the signature white van, Flight Brigade showcase the homespun characteristics which trademarks the band and their music.
After releasing the video the song made in onto the BBC Radio 2 playlist. In the words of Janice Long: "I just think that's an astonishing record I really do. If that gets the attention it deserves to get that could be a hit. Really, really good." "
200 days ago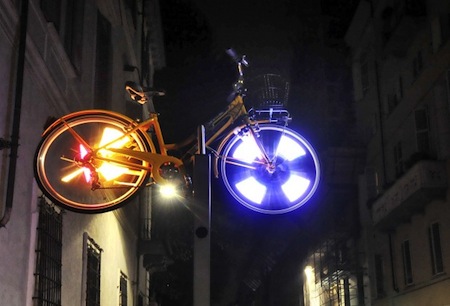 "Le Biciclette Luminose"
Sono una delle due novità tra le "Luci d'Artista", le "Luci in bici" dell'artista e designer sudtirolese Martino Gamper. I led colorati inseriti tra i raggi si accendono settanta volte al secondo, realizzando così cerchi di fuoco che si muovono per la città. Ce n'è una decina a disposizione, alcune in una postazione fissa in via Carlo Alberto, le altre nei parcheggi di ToBike che verranno di volta in volta comunicati. E saranno gli abbonati a ToBike che potranno pedalare per le città con le installazioni luminose di Gamper.
Source – repubblica.it